We established our operations in Dubai in 2008 due to the Emirate's favourable location as a major global transport hub and its respected medical capability and infrastructure.
We are currently the only licensed provider of Air Ambulance services in Dubai. We offer 24-hour solutions to medical emergencies and an in-house Doctor trained to assist with all medical evacuation scenarios and Air Ambulance transport needs.
Our medical professionals are highly trained and are capable of delivering advanced life support and intensive care in the Air Ambulance setting, supported by state-of-the-art equipment.
In the event of a medical evacuation or repatriation requirement, we draw on our entire global network to provide a seamless medical service. This includes end-to-end clinical oversight via our 24/7 Assistance Centres, reach back capability through our global network of Medical Advisors, operations support and ongoing case management.
Mission Coverage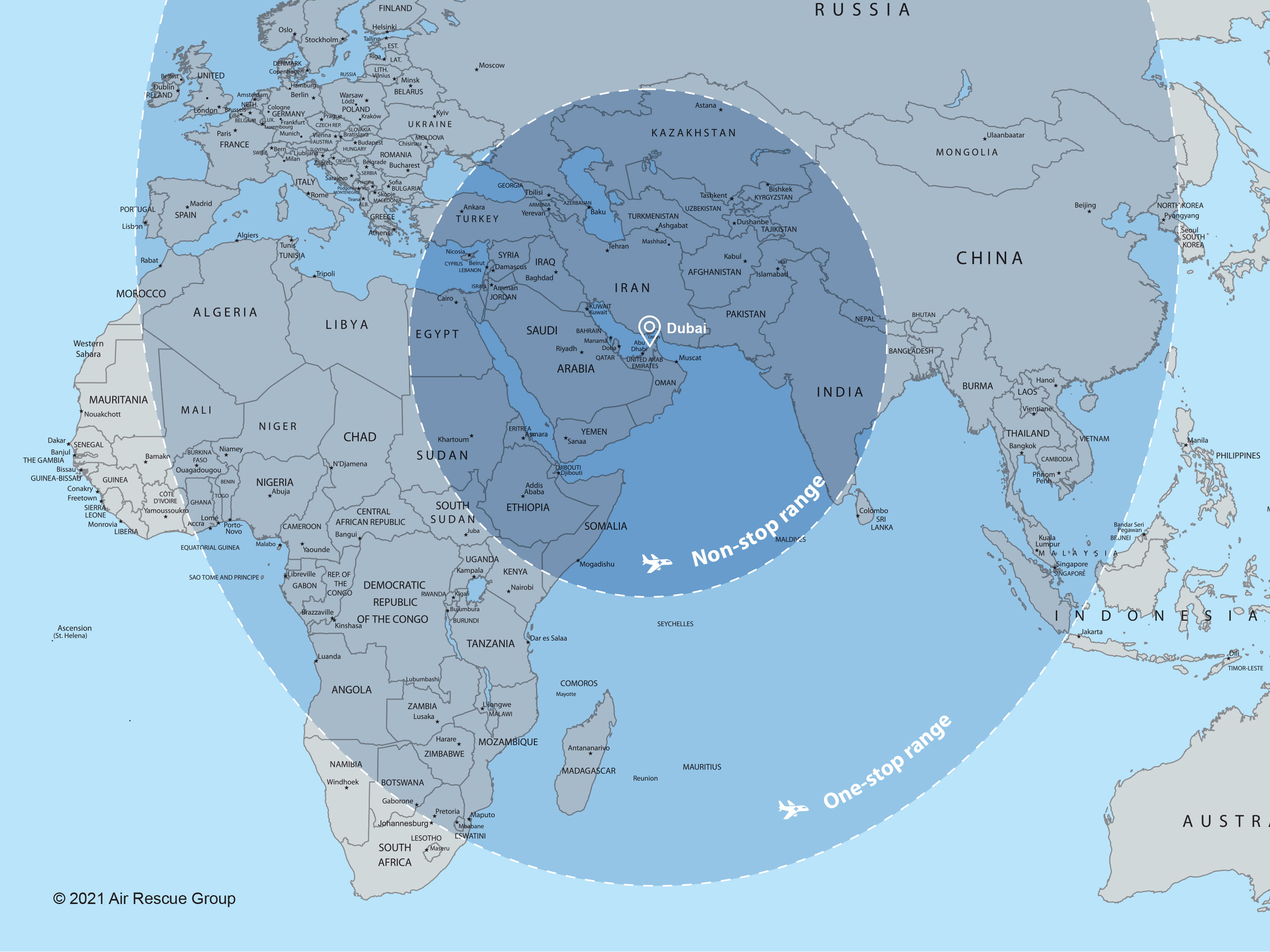 Our Fleet
Dubai: